Prospect Gallery will be holding some very special open days from Spring 2023 onwards. Dates coming soon!  In the meantime, please get in touch to arrange a viewing appointment. Email: art@kittynorth.com  Call: 07894 797300
---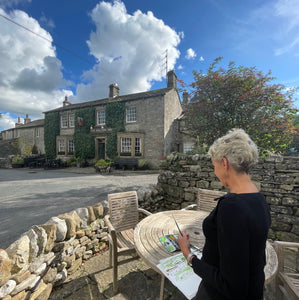 It's great to get out painting as the seasons shift. Here Kitty is creating watercolours of Arncliffe village green, including the famous Falcon Inn. We have been getting a lot of visitors recently, drawn to the village by the new series of All Creatures Great And Small on Channel 5, much of which was filmed on location in Arncliffe, Grassington, and beyond.  Do come and visit us at Prospect Gallery in Arncliffe, open Wednesdays and Fridays 10am-1pm. 
---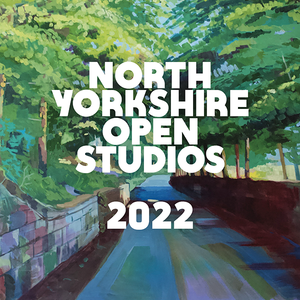 Kitty is taking part in this year's North Yorkshire Open Studios event, which runs the first two weekends in June.  Prospect Gallery in Arncliffe (Yorkshire Dales) will be open on Saturday 4th, Sunday 5th, Saturday 11th, and Sunday 12th June, from 10am-4pm. Further paintings can be viewed in Prospect House.    The Art House Kitty's latest venture, in collaboration with artist Robin Lucas, is The Art House; the Yorkshire Dales brought indoors as an immersive art piece. The project is ongoing but we offer you an exclusive preview of The Art House, which is conveniently located next door to Prospect Gallery. We look...
---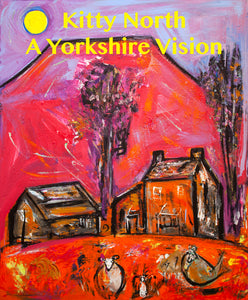 Kitty North's solo exhibition 'A Yorkshire Vision' will showcase works created during the lockdowns of 2020 and 2021. North was entirely absorbed in her art during these times. She was to be found up hill and down dale, sketchbook in hand, documenting the peace and beauty of the natural world and the creatures within it. Showing 8th November – 24th December 2021 at Skipton Town Hall. Open Monday to Saturday, 9.30am – 4pm. Free entry.
---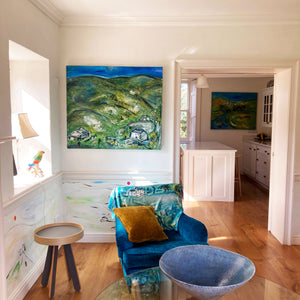 Re-hang in Prospect Gallery, Introducing The Arthouse Arncliffe and A move from Chelsea to Swanmead Gallery     Autumn Exhibition  September 2021 - Present New works on display in Prospect Gallery, from September - Present. The works are paintings of landscapes in the Yorkshire Dales and surrounding areas and display bold, beautiful colours with an autumnal and wintery feel to them.  If you would like to come and view the work, please make an appointment on 07894 797300 or e-mail; info@kittynorth.com   The ArtHouse Arncliffe  The Arthouse Arncliffe has been transformed from an Old House into The Arthouse. Each room...